The hot summer sun boils from the sky, bleaching everything beneath it's baleful glare.  The party begins to sweat within their heavy armor and cloaks as they approach the Corn Maze.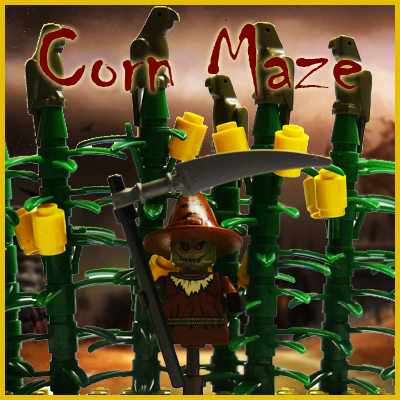 Immortal Challenge Accepted.
THE BATTLE BEGINS
THE ENEMY
 Battle Ant Mob
Type: Vermin/Fiery
Level: 56 (8X7)
Health: 329/329 (47x7)
Special 1: Bombard – Causes 56 (8X7) fire-elemental damage regardless of row.
Special 2: For her Majesty- All Battle Ants explode removing them from battle and causing 56 (8X7) damage to all players and enemies ignoring row.
Specials used in order.
Passive Special Flaming Bite:  All damage from Battle Ant Mob cause Burning 5.
Drops (varies by roll):
1-3: Fire Bomb
4-6: nothing
 Feral Hen Mob 1
Type: Flying?
Level: 64 (8X8)
Health: 544/544 (68X8)
Special: Chicken Run – Causes 64 wind-elemental damage to the target, removing 1 hen from the mob permanently
Passive Special, Crack and Egg:  Every third round a Hen Joins the Mob
Drops (varies by roll):
1-3: Chicken Drumstick (max. health +1 upon consumption)
4-6: Bone
 Feral Hen Mob 2
Type: Flying?
Level: 64 (8X8)
Health: 544/544 (68X8)
Special: Chicken Run – Causes 64 wind-elemental damage to the target, removing 1 hen from the mob permanently
Passive Special, Crack and Egg:  Every third round a Hen Joins the Mob
Drops (varies by roll):
1-3: Chicken Drumstick (max. health +1 upon consumption)
4-6: Bone
Admin




Posts

: 146


Join date

: 2015-04-04




---
Permissions in this forum:
You
cannot
reply to topics in this forum